Art 6-7: Weeks 1 & 2 Ancient Egyptians
Summer Weeks 1 & 2 Four full days 10-4 pm
£180 including all materials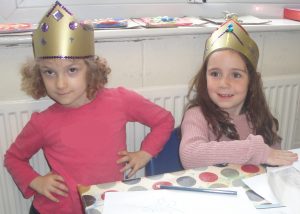 Our young artists put on their explorers' hats and journey back to the fascinating world of Ancient Egypt. We will learn some amazing things about how the Egyptians lived and be inspired to
create a number of fantastic artefacts including:
Papyrus

A clay sarcophagus

Decorating with Hieroglyphics

Make a Mummy
The children will work with a wide variety of materials and learn some great techniques
including:
---
Tutor: Justina Dewhurst -Richens
Justina Studied Fine Art at Goldsmiths and London Guildhall University.
Her skills and interests span a very wide range of disciplines including painting, photography, textiles and printing.
Justina has had her own business for over 14 years showcasing her exquisite embroidery. She has considerable experience in tutoring children in a wide range of art and design subjects.
Book this course
To book this course go to Online Booking form here
No feedback on this course »
No feedback yet.
Leave Feedback
You must be logged in to post any feedback.