Art 8-10: Enchanted Gardens

Summer Week 3
Four Full Days 10am to 4pm
£180 includes all materials
During this workshop students will build a box with a spy hole to reveal a hidden garden insde.
This fun course will cover: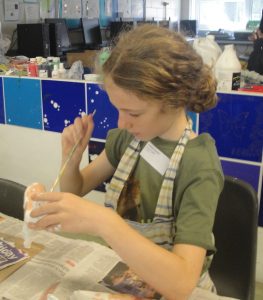 Basic 3D construction

Watercolour and oil pastel

Drawing

Botanical sketching

Understanding perspective

We will be looking at the work of famous Artists who paint nature including Monet, Hobbena, Constable, Hockney. Noel himself is a landscape painter and he will give insights to his work.
---
Tutor: Noel Paine
Noel Paine is a renowned painter based in Vienna, Rome and London. He works predominately outside on large scale oil paintings, based upon the light, colours and shapes he 'experiences' within the landscape.
Book this course
To book this course go to Online Booking form here
No feedback on this course »
No feedback yet.
Leave Feedback
You must be logged in to post any feedback.