Half Term Pottery Workshop for Children Aged 8-16
At Redlees Studio, Redlees Park, Worton Rd,
Isleworth TW7 6DW
Tuesday October 26th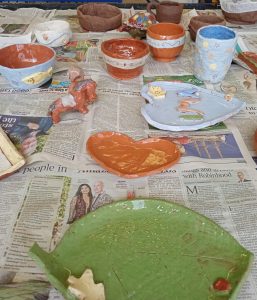 1 Day Workshop 10am – 4pm
£98
Including firing and all materials
Discover the joy of being creative with clay by making decorative and functional ceramic works.
Coiling, slab work, and throwing on the wheel
Have fun decorating with texture, incision and coloured slips
Inspirational teacher.
2 original pieces of work will be glazed and fired for a durable finish.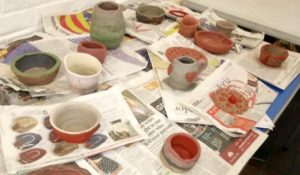 Due to the drying, firing and glazing times involved, the work will need to be collected at a later date.
The workshop will be led by ceramic artist Ima Kawamura who has extensive teaching experience.
Tutor: Imahiko Kawamura
Ima Kawamura is a ceramic artist who regularly exhibits at museums and galleries. She specializes in making decorative porcelain vessels and vases with a crystalline glaze. Imahiko enjoys passing on her extensive knowledge of working with clay to her young students and hopes to inspire a new generation of potters.
Book this course
To book this course go to Online Booking form here
No feedback on this course »
No feedback yet.
Leave Feedback
You must be logged in to post any feedback.