Mosaic Madness 7-16 years

Easter

Four Full Days 10am – 4 pm £190
There is something truly magical about this ancient method of decoration – taking all those small pieces and putting them together to create a highly individual piece of work.
As you snip the tiles and place the pieces,the picture emerges!
Addictive, expressive, relaxing and absorbing, no wonder this method of decoration has stood the test of time.
From early history to the current day we continue to be enchanted and excited by the beauty of mosaics. During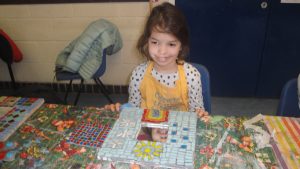 the 4 days students will complete at least two projects covering all the basic techniques.
Students will learn about
Cutting the tiles
Transferring the design
Grouting
Colour theory
History of Mosaic
We will provide goggles, clippers, tiles, grout and all the materials necessary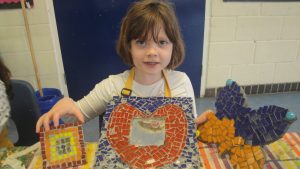 to make a mosaic.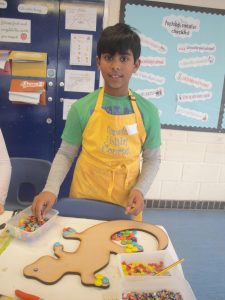 Book this course
To book this course go to Online Booking form here
4 Feedback on this course »
Leave Feedback
You must be logged in to post any feedback.