Coding 11-16 years
Summer Week 3
Four full days 10am – 4pm £195
Would you like to learn computer coding?
Go from being a passive user to actually creating your own programmes. In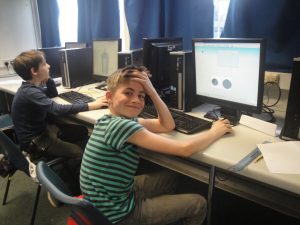 the technology led world, learning how to code is a skill for life.
As well as giving a greater insight into technology, learning to code involves problem solving and thinking skills and gets those little grey cells working.
Expand your abilities on this fun and inspiring course. No previous experience required.
Topics covered will include:
Understanding the fundamentals of coding
How coding languages work
How to design a project
Getting started writing your own programmes
---
Tutors: Rufus Fleary
Rufus Fleary has over 8 year's teaching experience and has a particular interest in Technology. He enjoys facilitating the development of his students' programming skills and has run a number of workshops in this field.
Book this course
To book this course go to Online Booking form here
2 Feedback on this course »
Excellent breadth and choice of topics. Alex returned home tired but smiling after every day. Thank you.
Leave Feedback
You must be logged in to post any feedback.