Pottery 7-9 years
Easter
Four Full Days 10am – 4pm
£230 Includes all materials.
Discover the joy of being creative with clay by making decorative and functional ceramic works. A comprehensive introduction to the basic pottery techniques.
Coiling, slab work, modelling and throwing on the wheel
Have fun
…
Read the rest
Ready Steady Maths For ages 8-10
Easter
Four Full Days 10am – 4 pm
Build confidence and maths ability on this fun interactive course.
The atmosphere is warm, friendly and encouraging. Our aim is to inspire our students as they develop real life skills. This course compliments school learning and encourages … Read the rest
Robots with Lego 9-16 years
Easter
Four full days
10am – 4pm £200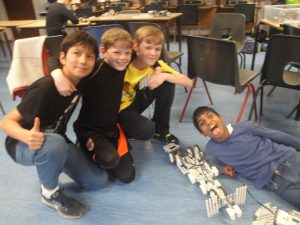 Using your imagination, creative skills and the latest technology, design and build walking robots, animal robots, tanks, robotic arms.
Let your imagination fly!
Working as part of a team you will learn basic programming skills as you … Read the rest
Singing Workshop 9-16 years
Easter
Four full days 10am – 4pm
£180
Expand your vocal ability and experience the joy of singing! During this fun and enjoyable workshop, we will play games and do lots of voice exercises to help discover different ways of using your voice. At the end of … Read the rest
Skate Boarding 6-16 years
Easter
Four full days 10am – 4pm £205
Skate Boarding enhances core balance and fine motor skills as well as increasing confidence.
Participants will enjoy four days of exhilarating and challenging fun.
The group will be divided up according to appropriate age / skill levels.
We provide … Read the rest
The Upcycle Project 9-16 years
Easter
Four full days 10am – 4pm
£230 (including all materials)
This Exciting and fun,"hands on" course is suitable for both boys and girls, and no previous experience is required.
Transform the ordinary into the extraordinary ; learn a variety of useful skills and … Read the rest