Creative writing 11-16 years
Summer Week 4
Four Full Days 10am – 4pm £175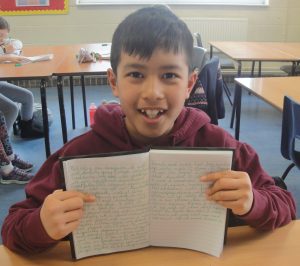 Whether you have ambitions to become a famous author or whether you just want to improve your ability to express yourself through your essays and assignments, this fun introductory course will inspire and encourage you, stimulate your creativity and develop your confidence.
Topics covered will include:
How to get started
Developing plots and ideas
Working on your individual style
Constructing characters
Dialogue
Convincing conclusions
---
Tutor: Steve Lally
Steve Lally studied Theatre at Lancaster University before completing an MPhil Playwriting at The University of Birmingham under the tutorship of April De Angelis. He started his career at The Unity Theatre Liverpool teaching drama to the under twelves. In 2003 he moved into TV as a script assistant, first at Hollyoaks then Family Affairs. During this time he also co-founded Upstart Theatre, writing several plays. In the last four years he has been working in film as a script editor and writer.
Book this course
To book this course go to Online Booking form here
2 Feedback on this course »
The tutor makes it fun and interesting, we covered character descriptions, writing plays and stories. Steven taught us a great way to arrange the story.
Leave Feedback
You must be logged in to post any feedback.