Skate Boarding 6-16 years
Summer Weeks 2, 3 & 4
Week 2 fully booked
Four full days 10am – 4pm £195
Skate Boarding enhances core balance and fine motor skills as well as increasing confidence.
Participants will enjoy four days of exhilarating and challenging fun.
The group will be divided into up according to appropriate age / skill levels.
We provide all the necessary safety equipment – helmets, knee wrist and elbow pads.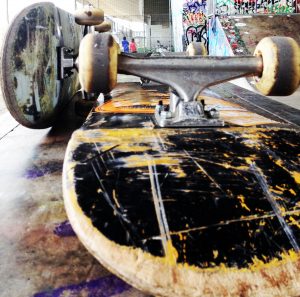 Book this course
To book this course go to Online Booking form here
2 Feedback on this course »
Excellent organisation, everything set up each day ready to go.

Great course content, having wrist band to work towards every day was really motivational and gave a sense of achievement.
Leave Feedback
You must be logged in to post any feedback.